Home
> What's The Best Cell Phone Battery?
What's The Best Cell Phone Battery?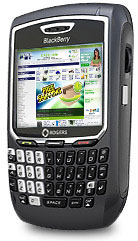 While older cell phones were powered with nickel-based batteries, most newer phones are now equipped with lithium-ion. This chemistry for
cell phone batteries
is preferable, as it is lightweight, offers high energy density and lasts long enough to span the typical life of the product. Plus, lithium-ion contains no toxic metals.
To obtain thin geometry, some cell phone batteries, such asthe
Motorola cell phone battery
and the
Samsung cell phone battery
, have advanced to lithium-ion-polymer. This satisfied consumer requests for slim battery designs. In the meantime, technological advancements also made low profile lithium-ion possible. Thus, lithium-ion packs are now available in 3 mm, a profile that suits most battery designs. Lithium-ion has the advantage of lower manufacturing cost and better performance, plus it has a longer cycle life than the polymer version. Also a common brand that utilizes the lithium-ion technology is the
LG cell phone battery
.
Lithium-ion is a low maintenance battery. No periodic discharge is needed and charging can be done at random. A random charge means that the battery does not need to be fully depleted before recharge. In fact, it is better to recharge the battery before the battery gets too low. Full discharges put an unnecessary strain on the battery. A recharge on a partially charged battery does not cause memory because there is none.
Charging lithium-ion is simpler and cleaner than nickel-based
cellular phone batteries
, however the chargers require tighter tolerances. Lithium-ion cannot absorb overcharge and no trickle charge is applied on full charge. This allows lithium-ion to be kept in the chargers until the devise is needed. Some
battery chargers
apply a topping charge every week or so to replenish the capacity lost through self-discharge while the battery sits idle in the charger. Repeated insertion of the battery into the charger or cradle does not damage the battery. If the battery is full, no charge is applied. The cell phone battery voltage determines the need to charge.
On the negative side, lithium-ion loses charge acceptance as part of aging, even if not used. And lithium-ion cell phone batteries should not be stored for long periods. Rather, lithium-ion batteries need to be rotated like perishable food. For instance, the buyer of an LG phone should be aware of the manufacturing date when purchasing a
LG cell phone replacement battery
. Aging affects battery chemistries at different degrees.
Find the optimal battery that is right for you. Visit
www.batterygiant.com
to find the best selection of long-lasting
cell phone batteries
and cell phone
battery chargers
available. Be sure to join the discussions at the BatteryGiant
Facebook page
to discover energy saving battery tips to save you money.