RC Battery | RC Batteries | Radio Control Batteries On Sale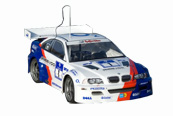 Keep your RC Airplane, Car or Helicopter running longer with a long lasting, quality RC Battery Pack from Battery Giant. We also carry Receiver RC Battery Packs, Transmitter RC Batteries, RC Car Batteries & Charger Kits, as well as Chargers for RC Battery Packs.
Battery Giant Is A Trusted Provider Of RC Batteries
Battery Giant Is A Trusted Provider Of RC Batteries
Looking for a replacement RC battery? Battery Giant is the trusted industry leader for the widest selection of replacement radio control batteries (RC batteries). Through our expansive collection of RC batteries, searching for the right size, application or manufacturer recommended RC car battery is simple. Battery Giant strives to sustain an environmentally friendly enterprise as a trusted RC battery provider. If you are looking for the most comprehensive offering of the best priced batteries for RC cars, Battery Giant is the top source for a wide range of radio control batteries.
Great Deals On Radio Control Batteries
Shop the Battery Giant online store for great deals on radio control batteries. You can explore our inventory of RC batteries by manufacturer, ensuring that your replacement RC battery purchase suits your specific needs. At Battery Giant, we offer some of the lowest prices for radio control batteries. In addition, we back our inventory of replacement RC batteries with more than a decade of service and support in the retail battery industry. Find great deals on replacement RC batteries and radio control batteries with Battery Giant.
RC Battery Replacements For The Top Manufacturers
If you are looking for a RC battery replacement for a specific brand radio control car, Battery Giant has you covered. We offer an extensive supply of RC batteries for many of the top RC car manufacturers. Whether you are looking for a Tyco RC battery, Nikko RC battery, Serpent RC battery or Micro T RC car battery, we can provide the specific radio control battery to fit your application. And if you already know the replacement RC battery part number, use Battery Giant's Quick Order option to make your radio control battery purchase even quicker and easier.

RC Batteries Available Now
Call 877-523-0070
Battery Giant • 6550 Sims Road, Sterling Heights, MI 48313
info@batterygiant.com • Tel: 877-523-0070 • Fax: 586-446-6198
RC Batteries Info | RC Battery FAQs
At Battery Giant, we want our customers to be happy with their RC car battery purchase. We achieve this by providing our customers with all the information they need regarding RC batteries. Below are basic radio control battery FAQs to help answer any of your general RC battery questions.
Q: How can I maximize the performance of a R/C battery or radio control battery? A: There are many ways to help maximize R/C battery or radio control battery performance:
Keep your R/C car battery and the contact terminals as clean as possible. The contacts inside of batteries for R/C cars can easily be cleaned with a swab and most types of cleaning solutions.
Avoid exposing R/C batteries or radio control batteries to extremely hot or cold temperatures.
Keep the R/C car battery or radio control battery active. If possible, avoid letting batteries for RCs sit dormant for long periods of time.
If a RC battery is expected to be idle for a long period of time, store the RC battery in a cool and dry location.
Q: How long do replacement radio control batteries typically last? What is the lifespan of a battery for RC cars? A: Depending on the radio control battery and how often it is used, many radio control batteries or RC batteries can last several years. As a RC battery nears the end of its life, the overall performance of the RC battery will noticeably depreciate.
Q: What if the RC battery or radio controlled battery gets hot while being charged? A: It is typical for some radio controlled batteries to warm somewhat while being charged. However batteries for RC cars should not get hot. If a RC battery gets really hot while charging, it is a sign that the RC battery is possibly defective. In this case, it is recommended to stop charging the RC battery and to consider RC battery disposal.
Q: Can RC batteries or radio control batteries experience overcharging? A: It is unusual for RC batteries or radio control batteries to experience overcharging. The advancements in batteries for RCs used in today's controls make it very difficult to overcharge a battery for RC cars. Some RC battery chargers offer overcharge protection. It is highly unlikely that leaving a RC battery in a RC battery charger for an extended period of time will cause damage. A precaution to avoid R/C battery overcharging is to not leave R/C car batteries on a charger for more than 12 hours.
Q: What is the safest and most responsible method of RC battery disposal? A: We advise disposing of old RC batteries to an organization that is established to handle and properly dispose of batteries in an environmentally friendly manner. Such RC battery disposal locations exist in most areas throughout the U.S. Additionally, many retail stores now offer RC battery disposal services. Battery Giant promotes proper disposal of RC batteries and can offer further insight regarding proper RC battery disposal and how to go about recycling a radio control battery.
Q: How does a RC battery work? A: A RC battery works similar to other common batteries. Batteries for RC cars store energy in a chemical form that can be released on demand as electricity. Most RC battery cells consist of positive plates, negative plates and an electrolyte solution. Radio control batteries produce electricity because of the chemical reaction between these elements.
Q: What causes RC batteries to fail? A: There are several factors that contribute to the failure of RC batteries. Excessive heat can dry out the RC car battery cell. Extreme cold weather can sometimes put a heavier drain on a RC car battery. This also is a contributor to RC battery failure. Other possible factors that can cause RC batteries to fail include corroded terminals or electrical shorts within the radio control battery cell. These are just some of the common causes of RC battery failure. A typical RC car battery can vary in composition among other radio control batteries, which can influence how the RC battery depreciates.